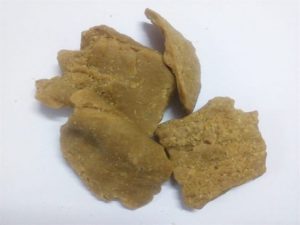 We are exporter of moringa seed cake as and moringa seed cake powder in bulk quantity. The Moringa seed cake or de-oiled cake is one of the good natural coagulant.

Moringa olifera seed cake for water purification
The moringa seed cake is alternative to aluminum sulphate, which is one of the most important chemical use in the water purification process.

Moringa olifera seed cake as organic fertilizer
Organic farming is an alternative agricultural system which originated early in the 20th century in reaction to rapidly changing farming practices. Organic farming continues to be developed by various organic agriculture organizations today.  It relies on fertilizers of organic origin such as compost, manure, green manure, and bone meal and places emphasis on techniques such as crop rotation and companion planting.
Drumstick seed cake is used as a fertilizer in organic farming. Moringa seed cake improves soil fertility.
Moringa cake contain 60% protein content.
Moringa seed cake  helped to improve soil fertility. In organic farming, moringa oleifera seed cake used as fertilizer
Moringa seed kernel cake and minerlas
Moringa seeds cake contains the following minerals such as
Potassium
Magnesium
Calcium
Phosphorus
Nitrogen
Copper
Iron
Manganese
Zinc
Nickel
Drumstick seed cake – Water filtration
Moringa seed cake works as a coagulant due to positively charged, water-soluble proteins, which bind with negatively charged particles
(silt, clay, bacteria, toxins, etc) allowing the resulting "flocs" to settle to the bottom or be removed by filtration.
Removal of Fluoride from Aqueous system:
Moringa  seed cakes coagulation effectively remove the fluoride
within the standard limits (<1mg/L) but the turbidity after
coagulation increase to very high value, so that it can be
removed effectively by double filtration (roughing
filtration followed by rapid sand filtration). Double
filtration is an efficient and effective drinking water
treatment technique for source water with high turbidity,
organic matter, and suspended solids.
It  is an eco-friendly natural coagulant most suitable for the treatment of water containing undesirable fluoride
concentrations.
Similiar Moringa Products
Moringa oil