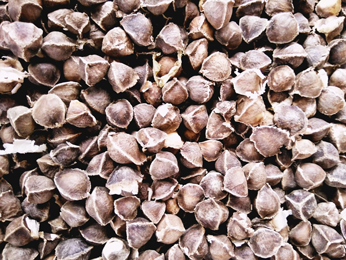 Wingless moringa oleifera pkm1 seeds
We are exporter of wingless moringa seeds for large quantity for human food purposes.  Our wingless moringa seeds are clean, free from wings and suitable for eating purpose.
Organic moringa seeds for sale
Wingless edible moringa Seeds
Moringa is one of the nutrient-dense plant, rich in minerals like calcium, iron, and vitamins.  Essential amino acids that are found in the moringa. Moringa can supports the body in many ways including increased energy, sleep, blood pressure level, blood sugar level, hair, and skin.
Natural anti inflammatory herbs.
Natural amino acid supplement.
Natural ways to boost immune system.
Moringa oleifera seeds wingless
Wingless moringa seeds are suitable for human consumption.  Dried moringa seed shell is easily breakable by hand.  Moringa kernels are ideal for human consumption.
Wingless Moringa Oleifera Seeds
Our wingless are moringa seeds are prepared from first grade  moringa seeds.  Using machine and manual methods wings are removed from moringa seeds.
Moringa Seeds Wingless manufactures
The winged seeds of moringa oleifera are dispersed by wind (anemochory) and by water (hydrochory). For consumption and other medical consumption purpose we usually remove  this wing by manual and machinery process.
Wingless moringa seeds exporters
We are exporters from southern part of India, which is hub of moringa seeds plantation. We exported moringa products around the world.
Pack size: 5 kg, 10 kg, 20 kg. Pack type: PP pack
Other names for mornga seeds include
Moringa cultivation seeds
Moringa pkm-2 cultivation seeds,
Moringa pkm-1 seeds
Moringa traditional seeds
Mmoringa oil seeds
Moringa medicinal seeds
Moringa pharma grade seeds
Mmoringa white seeds
Mmoringa black seeds
Karumbu moringa seeds
Tree moringa seeds
Moringa bold seeds
Moringa papvm seeds
High oil content moringa seeds
Nutritional moringa seeds
Fresh wet moringa seeds
Fresh wet white moringa seeds
Moringa cultivation seeds for leaves production
Moringa cultivation seeds for fruit production
Moringa cultivation seeds for fodder production
Moringa seeds powder
Moringa edible seeds
Moringa seeds for natural water treatment
Edible moringa seeds kernels
Bold moringa seeds kernel
Edible bold moringa seeds
Young unmatured white moringa seeds for medicinal uses
Moringa seeds powder
Moringa seeds extract
Similar products