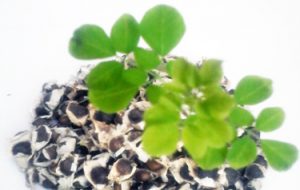 Moringa oleifera plantation seeds
Our moringa plantation seeds(drumstick seed) is high yielding variety.   We recommend 24 hours soaking of seeds in water before planting.  Soaking of seeds in water help to get higher germination.
Germination refers to the process by which an organism grows from a seed or a spore.  The most common example of germination is the sprouting of a seedling from a seed of an angiosperm or gymnosperm.
Germination affected by various factors one of main factor is environmental factors such as
Temperature

Light

pH


Moisture or water

Viability of the seeds
Moringa plantation seeds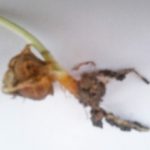 There are many practices to plant moringa seeds.  Moringa planting practice varies according to local soil and other factors.  Usually most of moringa growers soak the moringa seeds for 24 hours before planting.  Some plant them in pots, some sow them directly into the ground. Our best results have come from starting them in small pots, in loose, fertile organic potting soil that has some quality coconut coir mixed in with it.
Moringa tree seeds for sale
Plant moringa seeds about 3/4 to 1 inch deep, and tamp the soil down on top of them very loosely. They do not like compacted soil. Then, water them thoroughly, put them in a warm place with as much light as possible. Water every day gives good results until they sprout – then, every other day, water until the soil on top is moist. Too much water – they will drown moringa sprout.
Moringa tree farming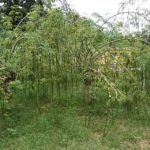 Moringa plant grow about 8 inches tall.  Moringa is a tropical tree, and they require sunlight, warmth, and some water to grow properly.
Once they are firmly established with "woody" trunks, moringa can withstand drought-like conditions.  Moringa plantation seeds prefer to sprout in temperatures that are between 70° and 90°F.  No matter how you plant them, be sure to allow for good drainage, as their roots will rot in soggy soil.
Drumstick plantation seeds
Moringa seeds grow usually 7 to 14 days of planting, seedlings up, sporting healthy, green leaves. Once they put out some distinct branches, water them only once or twice a week. They do not like their roots to be standing in wet soil, so be sure they have good drainage. When they are about 8 to 10 inches tall, we start to harvest a few leaves from each seedling, by cutting the branches in half, which encourages them to "bush" out.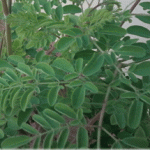 Not too much water, lots of warmth, occasional organic fertilization, some water, and your moringa seedlings will grow into moringa trees.
Similar products