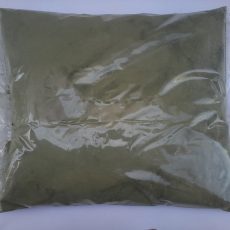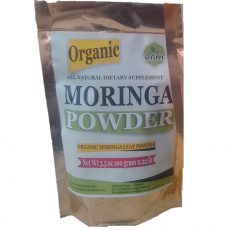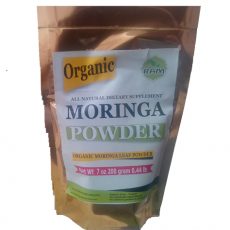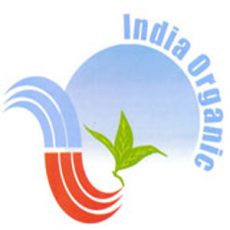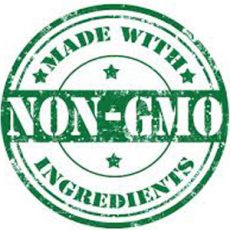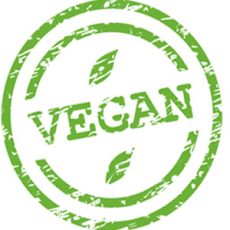 Buy Moringa powder
Moringa tree known as one of the most nutritious tree in the world. Most of its benefits stored in the small green leaves of moringa. It contains
90 nutrients including
40 powerful antioxidants
Excellent source of vitamin A
Vitamin C
Iron.
Protein
Fibre
Calcium
Magnesium
Potassium.

Moringa leaves are good source of protein, vitamins, beta-carotene, amino acids, and various phenolics.
Buy moringa powder
Organic Moringa Powder
Moringa leaves contain significant source of essential nutrients such as Beta-carotene, Vitamin C, protein, iron, potassium, calcium and phosphorus. Moringa leaves also contain anti-tumor compound, beta-sitosterol, and a pectine-sterase. Amino acids such as arginine, methionine, threonine, leucine, isoleucine and valine also found in moringa leaves.
Our moringa leaf powder made from organically grown moringa tree leaves. Moringa leaves are shadow dried to keep nutrients intact in our ram moring powder. High drying temperature decrease crude protein content in moringa leaf powder. We take care in each steps of our moringa leaf powder processing to keep nutrients intact.
Health Benefits of Moringa Powder
It contain natural essential amino acids. It increases the natural defenses of the body. Used as natural liver protector and diabetes supplement.
What are the benefits of moringa powder?
It is an excellent natural nutritional supplement. Malnourished and those who need extra nourishment, such as athletes, sport persons, body builders, expecting & lactating mothers, growing children and chronically ill people. Organic moringa powder sprinkled over foods or added to vegetable blends.
Ram moringa leaf powder used as a supplement form or added to smoothies, soups, and other foods for extra nutrition. It is very rich in healthy antioxidants. Ram moringa leaf powder used as a tea, added to beverages, sprinkled over food or taken in capsules.
What is moringa powder used for?
Moringa leaf powder used to make delicious meals and porridge diets for men and women.
Buy bulk moringa leaf powder
How to use Moringa Leaf Powder
Moringa powder used as a dietary supplement, mix half teaspoon with water, juice, tea or blend into your smoothie.
Moringa powder uses
Detox
Weight loss
Anti-aging
Increase immunity and metabolism.
Similar products
Disclaimer: Moringa leaf powder results may vary. Individuals will respond differently. Implied results assume an appropriate nutrition.
These statements have not been evaluated by the Food and Drug Administration. This product is not intended to diagnose, treat, cure, or prevent any disease.