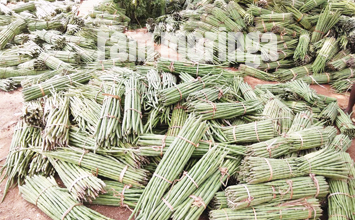 The seed pods or fruits of the Moringa oleifera tree are one of the most nutritive and useful parts of this miracle plant.  This is also well known as drumsticks. We call this  due to their elongated shape. Moringa seed pods are used in many variety of traditional and medical treatments and are consumed as food in many areas around  the world. Moringa plant is  durable, drought-resistant nature makes moringa tree valuable source of nutrition in regions where water is scarce. Dried moringa seed pods are used to treat drinking water supplies as well due to their natural coagulant properties that allow dirty particulates to settle in turbid water.
Moringa Oleifera tree is well known to Indian subcontinent and throughout Southeast Asia. Moringa fruit is highly nutritious food
During vegetative growth moringa pods appear green in color, changing to brown when they reach maturity. Moringa tree fruit look somewhat like drumsticks, which is why it is sometimes referred to as the "drumstick tree".
In traditional Indian cuisine, Moringa Olifeira fruit is usually prepared such way beans and can be cooked in a variety of manners, whether fried or incorporated into sambar(gravy).
We supply fresh moringa pods or drum sticks in wholesale as per your packing request.
Similiar Moringa Products